Simplify your esports team management
With our all-in-one team management software, simplify your team management with our roster editor, website editor, social integrations, and much more!
Subscribe to learn about our free beta.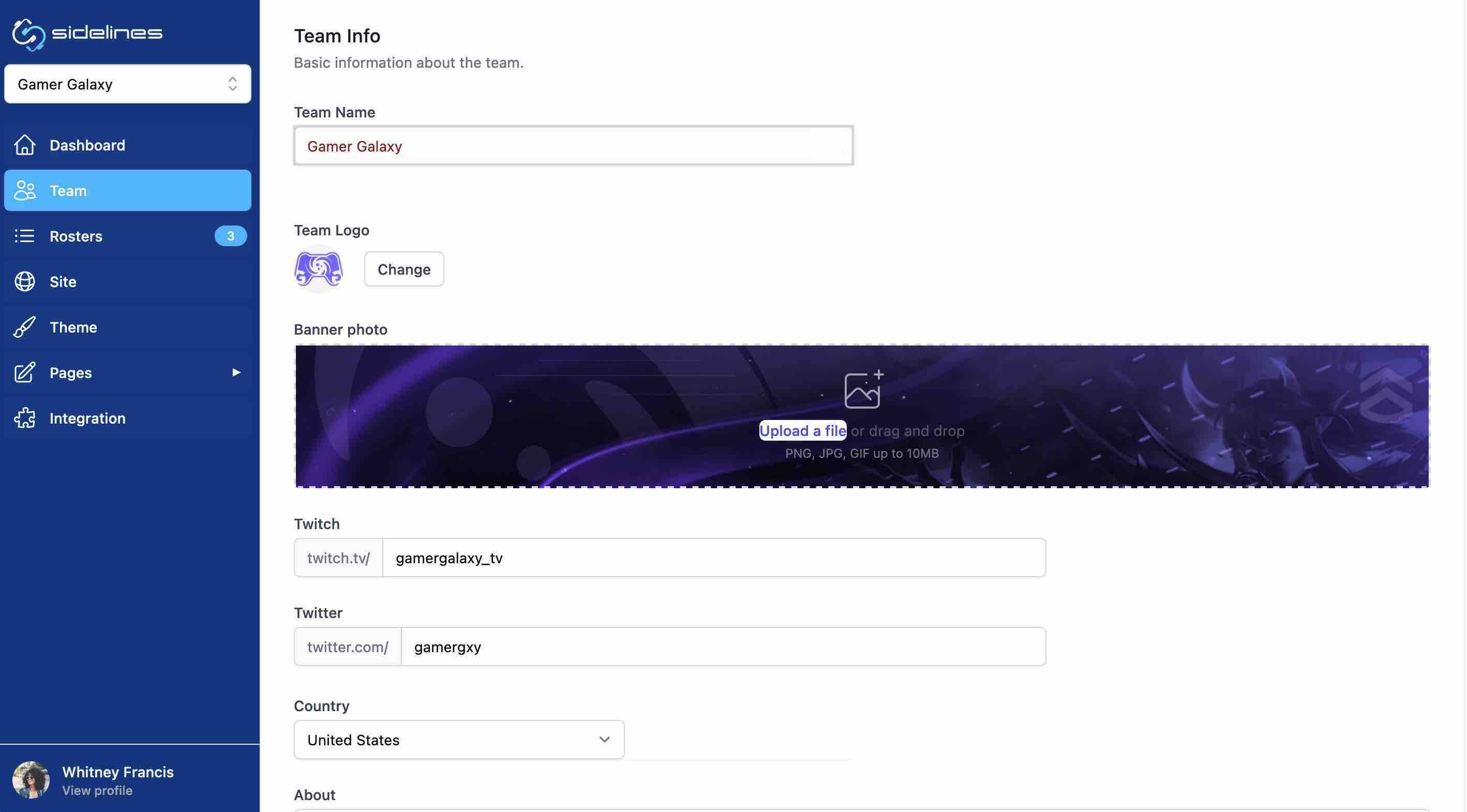 Easy-to-use team management
Our team management tools will help you organize and manage your esports team more efficiently, so you can focus on preparing for and winning games.
With automated integrations into social media sites like Twitter, we can help curate and publish content to your team's social media regarding team changes.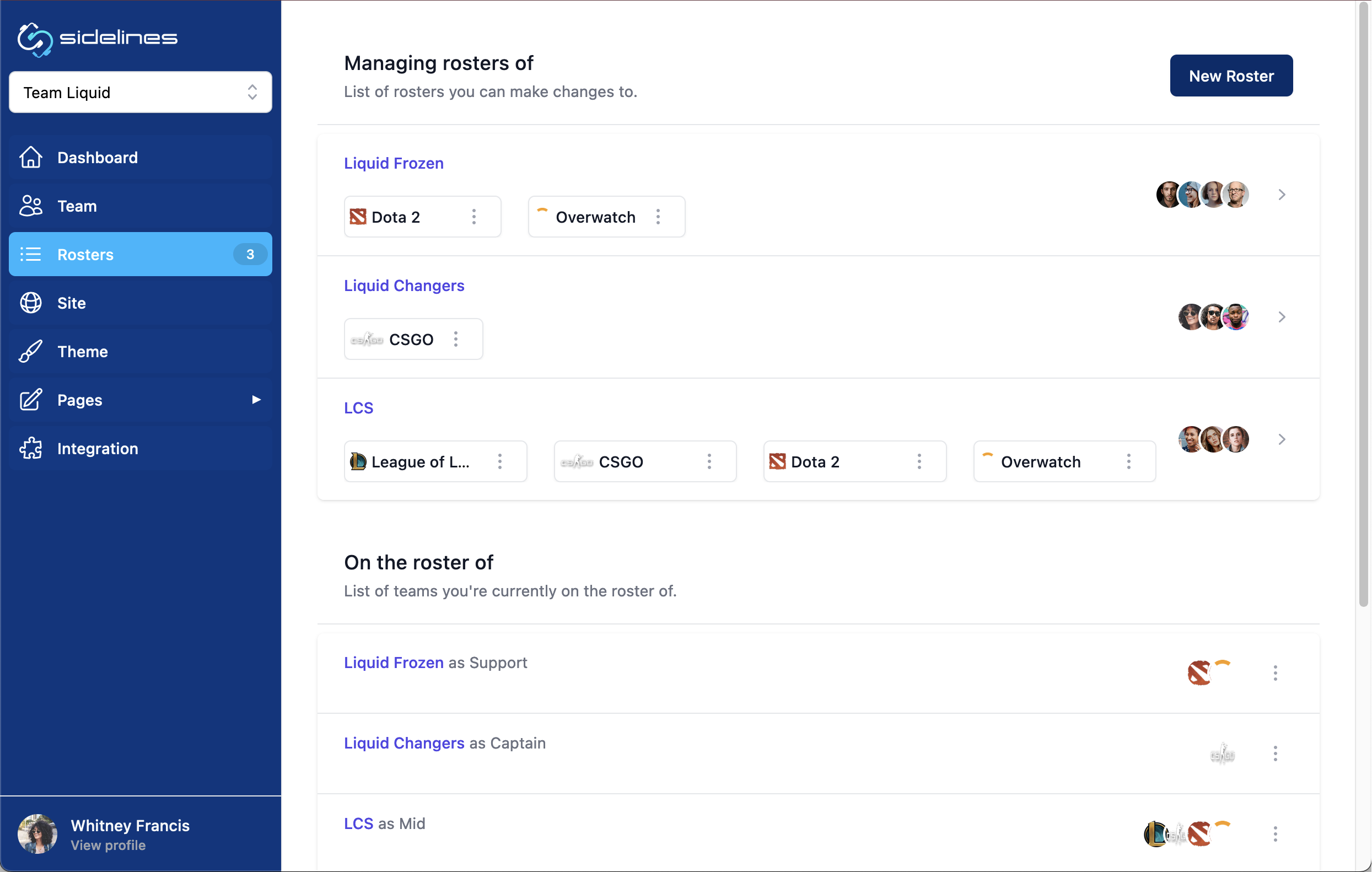 Engaging website
With our hosted website builder, you can easily create a professional-looking website for your esports team, without needing any technical expertise.
We also provide a variety of templates to choose from, so you can get started quickly.
Don't know anything about hosting a website? No problem! We'll take care of that for you as well, included in our free plan.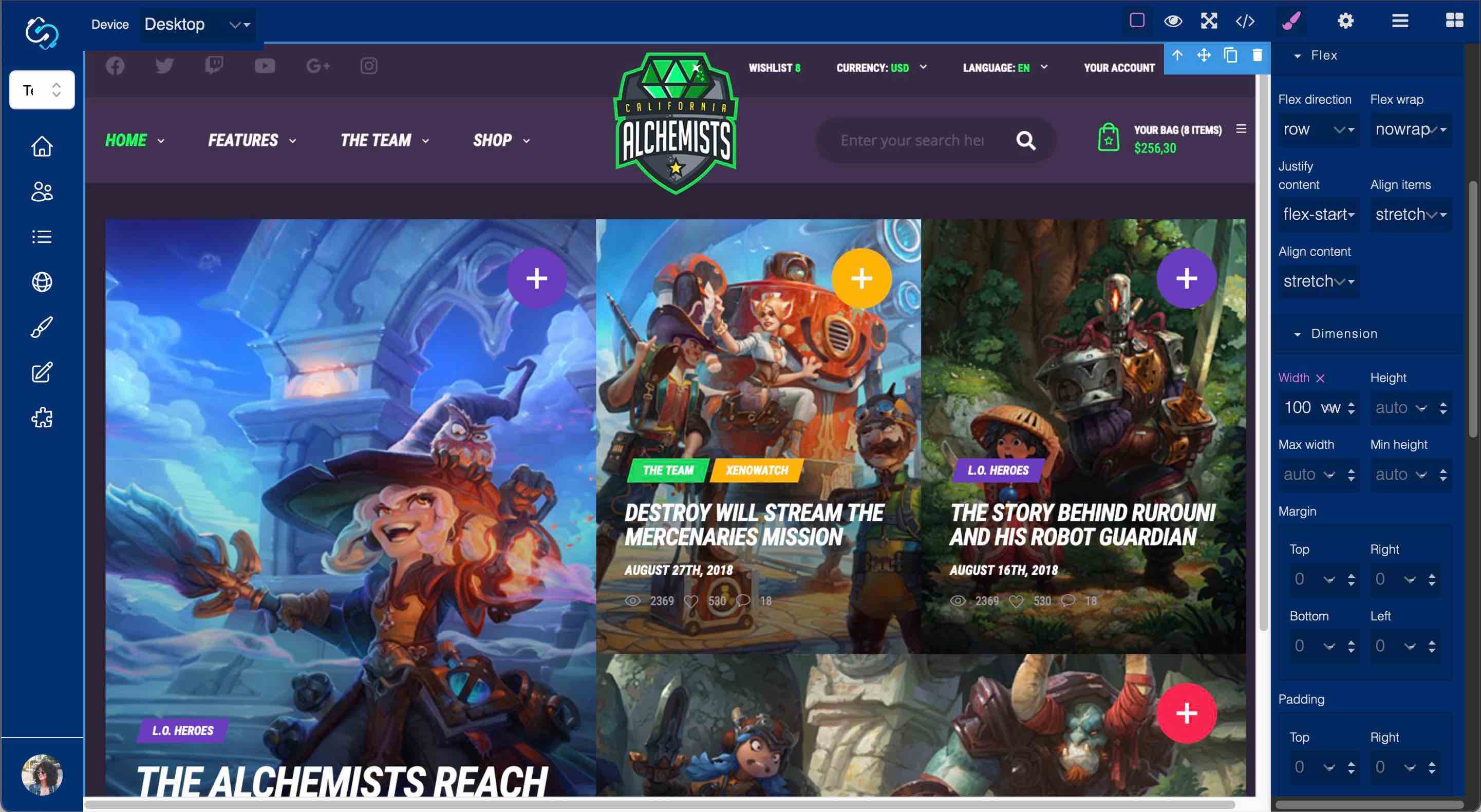 Enhanced game management with automatic stats import
Our game management tools, including tournament management and stats tracking, will help you monitor and improve your team's performance, so you can stay ahead of the competition.
Automatic Game Import
With select games, we can automatically import your game stats and display them on your website.
Tournament Management
Our tournament management tools will help you organize and manage your esports tournaments more efficiently
Plugin Support
We'll have integrations with popular plugins like Discord, Twitch, etc, so you can easily add features to your website.
Integrations
Already have a website? We offer plans for integrating our tools into your existing website. Easy as an HTML embed or API calls.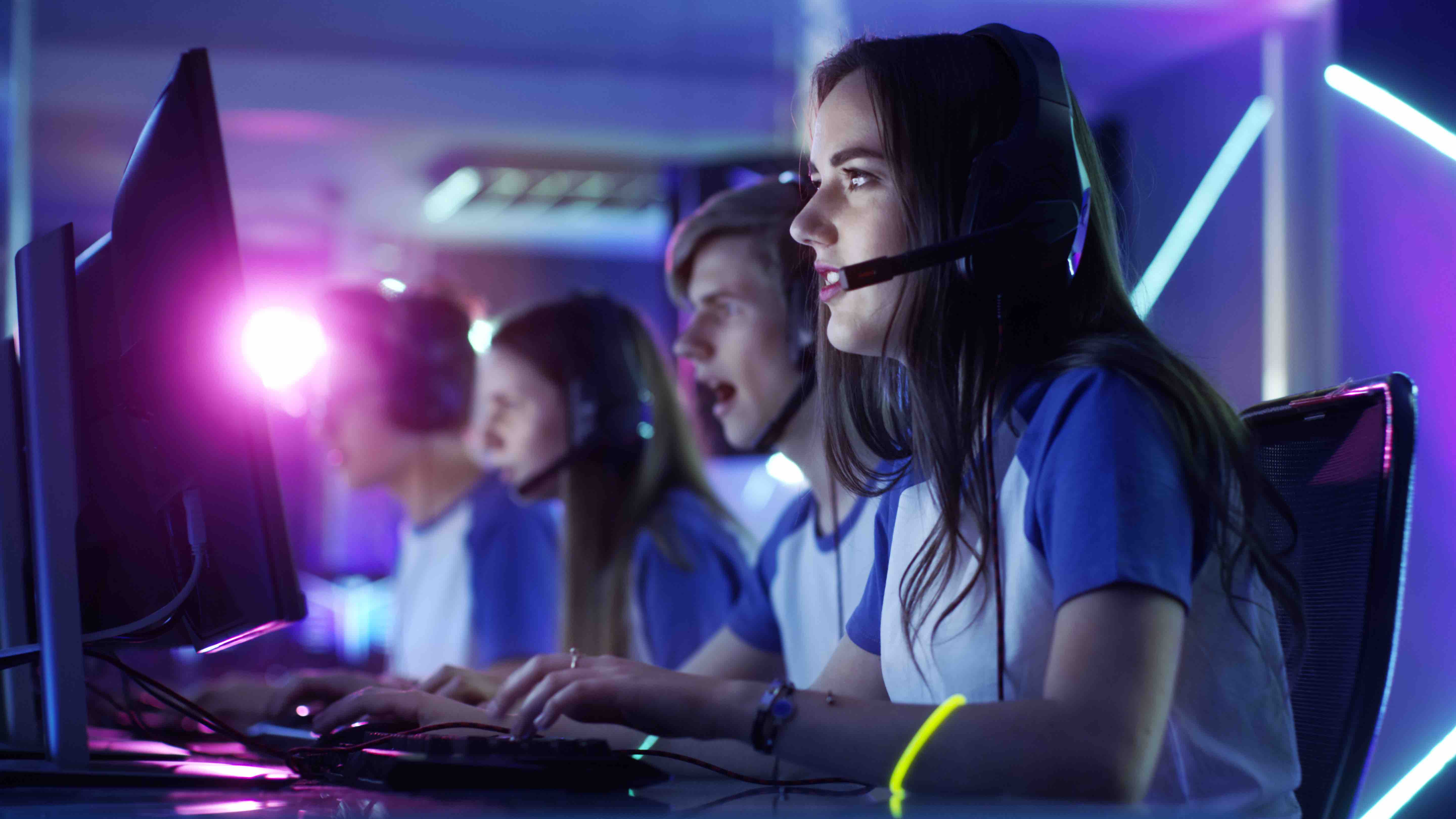 Better communication
Better communication with integrations
We include tools for communication and collaboration, so you can easily communicate with your team members and your fans to keep them up-to-date on your team's activities.
DiscordChat with your team and fans
TwitchEmbed team information on your streams
TwitterShare your team news and alerts
Get notified about the beta
Get notified about the beta
We're still working on the website, but sign up to be notified about the beta when it's ready and be the first in line to test out all of our great features.
Email